Testimonials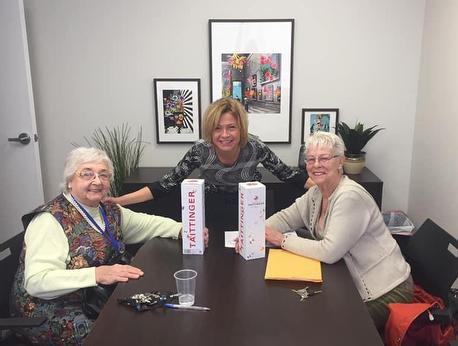 Two happy ladies at the notary this snowy April morning!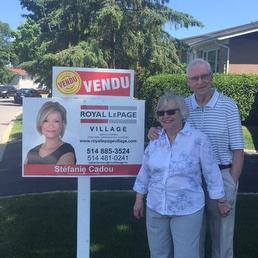 A beautiful sunny day with a beautiful couple!
We sold their house in days for $19,000 over asking.  They were so worried about staging their home for the sale.  I had to laugh as I've rarely seen a house so immaculate.  AND with modern furniture.  Found out, out of the blue, that he was my husband's hockey coach when he was 6 years.  
They can't wait to move to The Cambridge in a few weeks and start a new life surrounded with friends.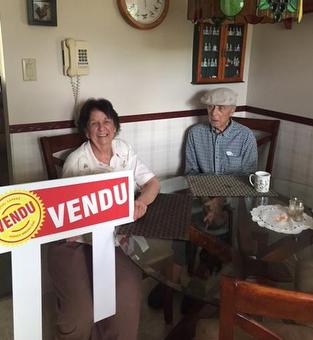 Funny moment when you witness a couple's conversation.
She

:  Smile for the picture!
He:    I don't look good when I smile
She

:  You have to smile for Stefanie's picture!
He:    When I smile, I look like I cry.  That's not good for her business...
An adorable couple in Kirkland who will soon be moving to Lilo after spending over 40 years in their house.  Downsizing was a big worry to them, so we found the ideal solution: a first time buyer who needed furniture!  
The rest will be offered at our garage sale on Saturday!
We will now contact Hydro, Bell, Videotron and their insurance for the change of address.  And then, off to Lilo to start a new chapter!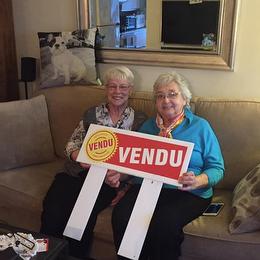 These beautiful ladies sold and purchased with Stéfanie !
"Thank you both for your trust. It is an honor to support you in your life transition"
May 25, 2019
Just a little note of appreciation and gratitude for the professional job you have successfully done in selling my late father's property.  Your hard work, knowledge, attention to details, and assurance led to an easy transaction, and gave us peace of mind; we were confident in  your expertise and professionalism.
So, thank you for everything, Stéfanie, as well as for the surprise bottle of "bubbly".  We so appreciated dealing with you, will most definitely recommend you highly to friends, and we hope to cross paths again one day.  You have such a lovely & warm personality, a beautiful person inside & out!!!!!!
Wishing you all the very best to you & your family
Eva & Phil
Thank you
"

Auntie

'
'
Stefanie
for finding
my new
home!
Little Santo, 2 ½ years old. This one came with a big hug!
Hi Stefanie, thank you so much for all your help with everything. And thank you for the champagne, and especially for bringing all those boxes! Definitely above and beyond the Call of Duty. I hope you're having a little celebration of your own this evening. Give Matt a big thank you also, you are a very helpful team.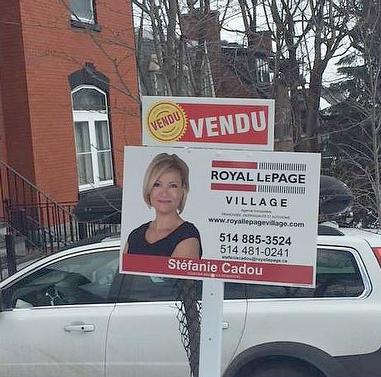 K. Bodanis
My Thanks to Matt Del Vecchio and Stefanie Cadou.
When I reached age 91, I knew that I had to move out of the house where I had lived for 60 years and relocate to an independent living residence for seniors. That was when I heard Matt Del Vecchio being interviewed on CJAD radio and describing the services offered by his Lianas retirement home search & transition support team.  I phoned Matt the next day and outlined my "must-have" independent living requirements for relocating to a seniors' residence, namely that my large dog, Max, must accompany me.  After an investigation, Matt suggested a number of suitable candidates including a low rise
residence in Orleans, a suburb of Ottawa which was located within about 7 kilometers of where one of my sons lives with his family. Everything came together so well that within a month I had signed a lease there.
Then Matt introduced me to his wife Stefanie Cadou, who is a terrific real estate agent. Together we planned the sale of my house, involving a relocation company who would sort through a 60-year accumulation of everything that cluttered the house, arrange the sale or disposal of what I no longer needed and move the essentials to Ottawa for me.
Once the house had been emptied of clutter, Stefanie Cadou stepped in to sell the house for me and within a week I had accepted the best of the many offers and the sale formalities were under way.
 
During my engineering career, I always sought out and employed competent experts to undertake the specialized work on my projects, and that is how I view the role Matt Del Vecchio, his Lianas team and Stefanie Cadou.  Working together they do all the work and do it amazingly well, leaving me free to undertake the many important personal matters involved in moving from one province to another.''
-Symphony Senior Living, Orleans, Ontario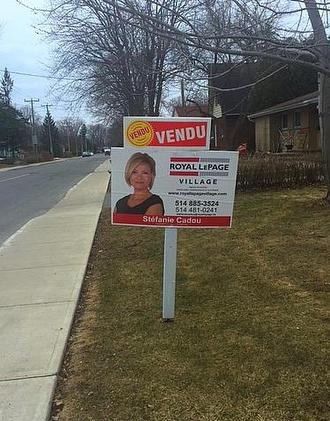 Mr. Dorey
THE SERVICE AND SUPPORT OFFERED BY STEFANIE CADOU 
For those of us who have not required the services of a realtor for many years, the new format is a revelation!
Stefanie proceeded to provide a complete package of services for our move. No request of assistance was refused. All aspects of the sale of our home and our move, were expertly handled with competence and a welcome sense of humour. Services which were certainly not part of the realtors` package years ago, assisted us in so many ways. In the end, we felt that she had more than earned every dollar of her commission. We will be forever grateful.''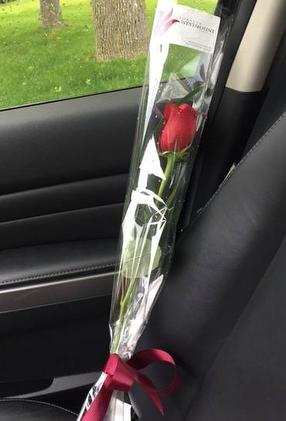 Mrs & Mr Millar
Dear Stefanie,
 
It is a great pleasure to refer your services to my contacts.  The quality of your work is your best referral as you proved it when you sold our condo. 
I am positive this will be another one of your successful transactions!
 
 
Mr. Y.H.
Thank you so much Stefanie for all the help, support and advice. You truly went beyond the call of duty on the sale of my late father's house. It was a difficult and emotional process yet you always made us feel supported and in good hands. Great job on staging the house and on selling it for more than asking price!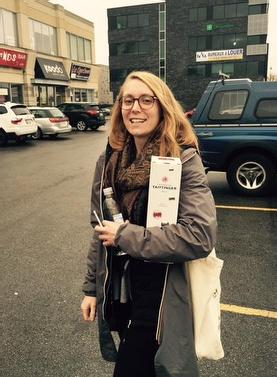 I. Proulx
Stefanie,
I woke up this morning feeling we would hear good news!  Thank you so much for your hard work and professionalism.
 
K. Bernardes
I highly recommend the excellent services of Mrs Stefanie Cadou.  Stefanie took over the mandate to sell my condo which had previously been on the Montreal market for 10 months and she managed the sale masterfully.  Within one week, my condo was sold; quite an exploit!
 I encourage anyone to work with Stefanie.  She provides efficiency, availability, balance, confidence while building a strong trusting relationship with her clients.  She turned a stressful situation into a pleasant and profitable sale.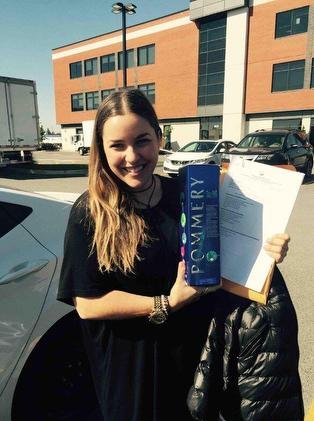 F. Hamel
Thank you so much for absolutely everything!!
I'm so excited for this new chapter in our life.
New home, new memories and all because of you. We are blessed to have had you by our side during the whole process.
Good job on getting us everything we wanted and more.
 
Ms. P. Di Blasi
And more happy clients ready to celebrate !!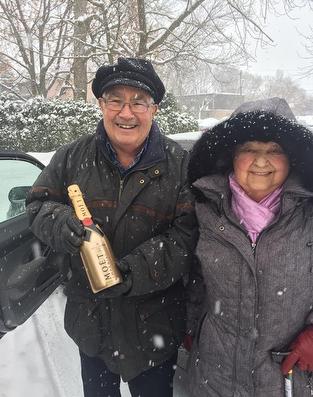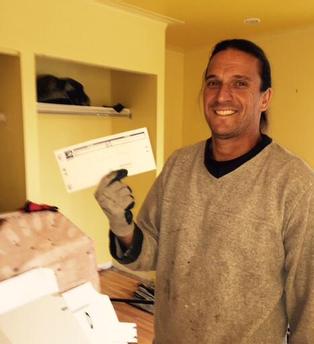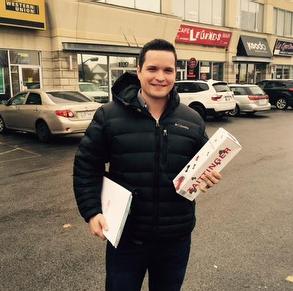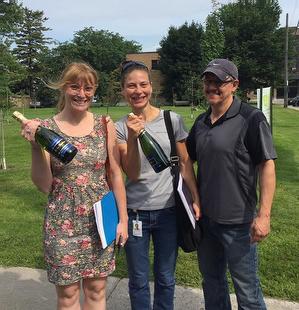 A memorable gift from a military couple transferred to Montreal